LOSE WEIGHT & KEEP IT OFF | FREE AFTERCARE & SUPPORT | AVAILABLE SOON!
Wegovy weight loss injections
Wegovy is a weight loss injection taken once a week to help lose weight and maintain weight loss. It will be available as part of our weight loss service soon. If you're ready to start losing weight now, our doctors can help you find an alternative treatment to WeGovy. We provide:
Clinically proven treatments, including tablets & injections
Free advice, support & aftercare from our doctors
Hassle-free online consultation (no need to see a Dr in person)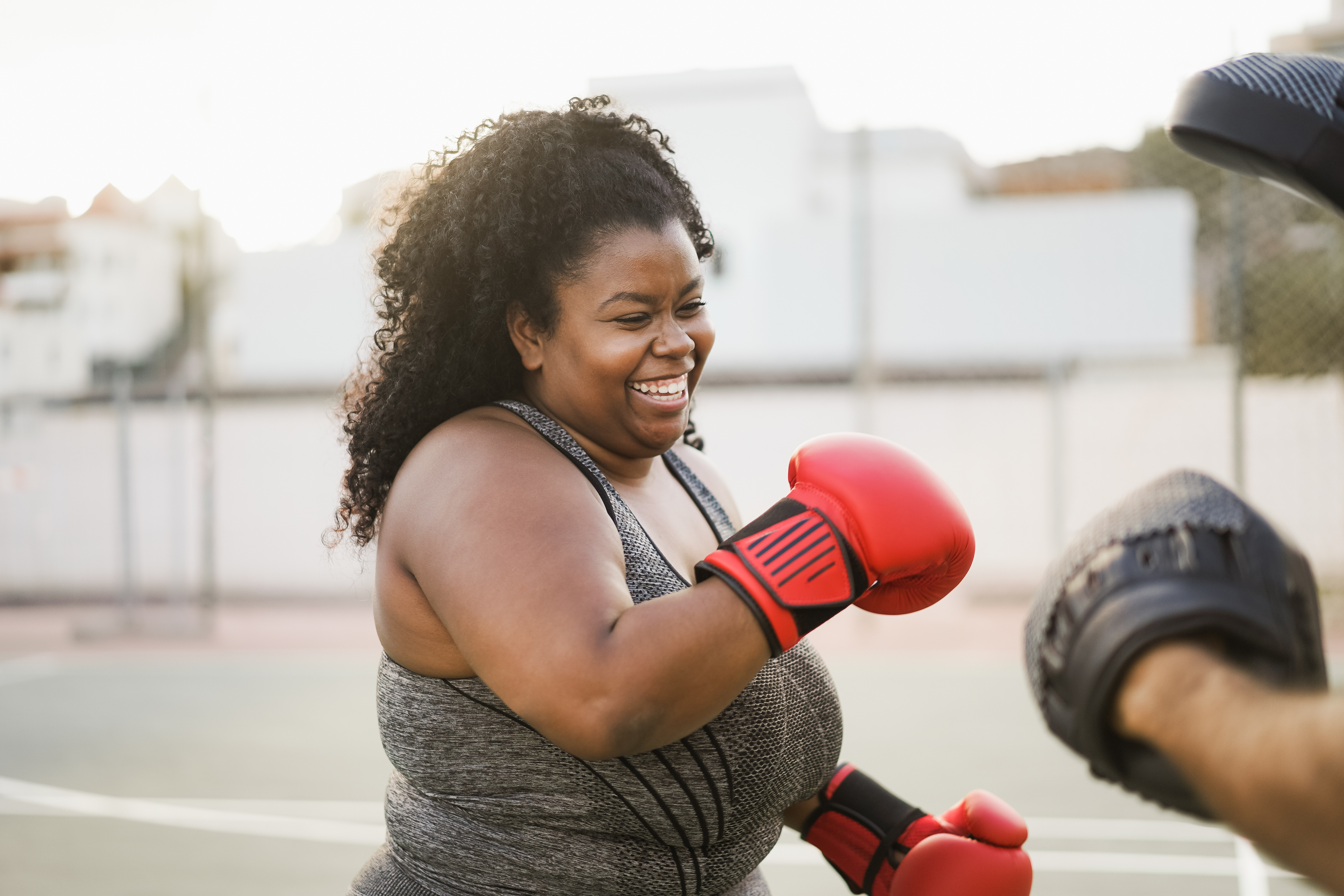 Find the right weight loss treatment for you
Weight loss with Asda Online Doctor
Safe & effective weight loss treatments
We provide a wide range of different weight loss treatments to suit your needs. Our treatments include tablets & injections that are proven to help with weight loss.
Our doctors are here for you
Every single order is reviewed by a doctor to make sure you're on the safest & most effective treatment for your needs. Our doctors are also available at any time if you need advice or support for free.
Your medication to your schedule
With rapid Click & Collect, you can get your medication from your nearest Asda pharmacy in just 2 hours of doctor approval. We also provide fast and discreet home delivery.
Wegovy is a branded medication weight loss injection used to lose weight and maintain a healthy weight. It contains the active ingredient semaglutide, which is very similar to a natural hormone we produce that makes us feel full after eating. You can also find semaglutide under the branded name Ozempic, which is used for regulating blood sugar levels in people with type 2 diabetes.

Wegovy works by making you feel fuller and more satisfied with less food. Eating less food makes you more likely to lose weight, especially when combined with a healthier diet and regular exercise.

Wegovy does this because it contains semaglutide, which is a manmade version of a natural hormone called glucagon-like peptide-1 (GLP-1). After eating, our bodies release this hormone to help regulate our blood sugar levels. This makes us feel full and satisfied after a meal. By mimicking this hormone, Wegovy gives you the same feeling of being full and satisfied when eating less food.

Wegovy is injected once a week and helps to control your hunger levels and appetiteg, which means you can start to eat smaller portions and feel fuller for longer. Wegovy may not work as quickly or effectively if you consume a lot of fatty or sugary foods and drinks. You will be advised to follow a healthier diet and adopt regular exercise by your doctor in order for you to get the most out of Wegovy.

Wegovy is injected under the skin once a week with or without food. You should try to take it at the same time each week.

Taking Wegovy

Check that you have the right medication and dose

Always double check you have the correct dose prescribed and that you have the right medication before injecting. This may seem obvious, but it's always best to make sure.

Choose and rotate your injection site

When choosing where to inject Wegovy, try to inject it in a different place each week. The best places to inject Weogvy are the stomach, upper legs, or upper arms

Taking your injection

Start by creating a firm injection site by flattening the area of skin you've chosen with 2 fingers.
Line up the pen so it is flush against your body. You should be able to see the pen's window.
Push the pen firmly into your skin. You will hear a clicking sound, which indicates the injection has started.
Check the pen's window to see if the yellow bar has started moving. If it is not moving, push the pen more firmly into your skin until hearing another click.
If the bar is moving, keep holding the pen against your skin until the yellow bar stops moving.
When the bar stops moving, your injection has finished. This usually takes around 10 seconds in total.
Remove the pen from your skin and dispose of it.

Log your dose

Always log your doses to make sure you remember taking them. This can remove any confusion if you think you've forgotten.

Set a reminder for your next scheduled dose

Wegovy is best taken at the same time each week, so it's important to set yourself a reminder, so you don't forget.

How much Wegovy do I take?

The usual dose is 2.4mg, but your treatment will start at a lower dose and gradually increase.

Wegovy dosage plan:

weeks 1-4: 0.25mg once a week
weeks 5-8: 0.5mg once a week
weeks 9-12: 1mg once a week
weeks 13-16: 1.7mg once a week
weeks 17 onwards: 2.4mg once a week

You should never increase your dose after you reach the maximum dose of 2.4mg a week.

Where should Wegovy be injected?

Wegovy is best injected into the stomach, upper legs, or upper arms. It should only be injected under the skin. This is known as a subcutaneous injection. You should change the injection site each week to reduce any soreness or irritation.

What happens when I stop taking Wegovy?

Stopping taking Wegovy suddenly can lead to weight gain, so it's important to speak to your doctor before stopping, as they may want to reduce your dose slowly to help you maintain your weight loss.

What if I miss a dose of Wegovy?

If you forget to take Wegovy and it has been 5 days or less since it was due, you can take Wegovy as soon as you remember. Take your next dose on your usual injection day, even if this means you are taking your next dose within 2 or 3 days.

If you have missed a dose of Wegovy and it has been longer than 5 days since your dose was due, skip your missed dose. You can then continue your treatment when your next dose is due. Never take a double dose, as this can increase your risk of side effects.

Wegovy can be taken for losing and maintaining a healthy weight in adults who have:

a BMI of between 27 kg/m² and 30 kg/m² and a health problem that can affect your weight, such as diabetes
a BMI of 30 kg/m² or more, even if you do not have a weight related medical condition

You should speak to your doctor before using Wegovy if you have:

kidney problems
diabetes
inflammation of your pancreas
low blood sugar levels (hypoglycaemia)
diabetic eye disease (retinopathy)

You should not take Wegovy if you are allergic to any of the ingredients in the medication. Wegovy is not suitable for women who are pregnant or breastfeeding.

Very common side effects of Wegovy include:

headache
diarrhoea
constipation
nausea or vomiting (feeling or being sick)
feeling weak or tired
stomach pain

These side effects go away over time and once your body gets used to the medication. You are given Wegovy gradually to reduce the risk and severity of these side effects.

Common side effects of Wegovy include:

upset stomach or indigestion
dizziness
burping or gas (flatulence)
bloating
reflux or heartburn
hair loss
reactions at the injection site, such as redness, swelling, or soreness
gallstones
inflamed stomach (gastritis), which can cause nausea, vomiting, and stomach ache
hypoglycemia

Uncommon side effects of Wegovy include:

fast heartbeat
an increase in pancreatic enzymes, which will show up in blood tests

Wegovy also has some serious side effects, which should be treated straight away. A common serious side effect is complications of diabetic eye disease (retinopathy). Speak to your doctor straight away if you notice your eyesight changing or getting worse whilst using this treatment.

An uncommon serious side effect is an inflamed pancreas (acute pancreatitis). If you have long lasting and severe pains in your stomach or back, speak to your doctor straight away or call 999.

A rare serious side effect of Wegovy is a severe allergic reaction. You must call 999 or get to A&E straight away if you have breathing problems, wheezing, difficulty swallowing, swelling in your face and throat, dizziness, or weakness.

You can find out more about the side effects of Wegovy in your patient information leaflet.

Wegovy can interact with other medications, so it's important to tell your doctor what you're currently taking before starting treatment. Your doctor may change the dose of your other medications whilst taking Wegovy to make sure it's safe for you to take.

Wegovy interacts with insulin and sulfonylureas, which are both treatments for type 2 diabetes. Taking Wegovy with one of these medications can increase the risk of low blood sugar levels.

You should never use Wegovy with another medication that contains a GLP-1 receptor agonist, such as Saxenda.

This is another injectable weight loss pen taken once a day rather than once a week. It contains the active ingredient liraglutide, which belongs to the same group of medications as semaglutide and works in the same way.

Orlistat 120 mg capsules contain the active ingredient orlistat and should be taken during or up to an hour after eating. Orlistat works by preventing your body from absorbing dietary fat, which instead leaves your body in your stools. It works best if you eat foods that contain less than 30% fat. You can also find orlistat under the branded name Xenical.

alli is a weight loss tablet that contains 60 mg of orlistat. It works in the same way as orlistat but contains a lower dose. It can be used if you have a BMI of 28 kg/m² or above.

If Wegovy is not suitable for you or you want to find out more about the weight loss treatments available from Asda Online Doctor, speak to one of our doctors today.

In 3 clinical trials, Wegovy was found to be an effective medication for weight reduction. It works best when taken with a healthy diet and exercise.

One 68-week trial carried out by Wegovy showed that patients using the medication achieved, on average, a change in body weight of 14.9% (compared to 2.4% in the placebo group). Of those, almost 85% achieved weight loss of ≥5%, 66% achieved weight loss of ≥10%, and almost 50% achieved weight loss of ≥15%.

Yes, you need to have Wegovy prescribed to you by a doctor. They will make sure that Wegovy is suitable for you based on your medication, medical history, and current BMI.

Wegovy is not available on the NHS yet.

Saxenda and Wegovy are both injectable weight loss medications that contain different active ingredients. Saxenda also contains a GLP-1 receptor agonist called liraglutide. They both work in the same way to make you feel fuller for longer. Saxenda is taken once a day, but Wegovy is a once-weekly injection.

Ozempic and Wegovy are the same medication, but they are used to treat different things. Ozempic is used to improve blood sugar levels in adults who have type 2 diabetes, while Wegovy is used for weight loss. Both medications contain the same active ingredient semaglutide. The strength of the medication in Ozempic is different to Wegovy, so you should only use these treatments as recommended by a doctor.